ONLINE TICKET SPONSOR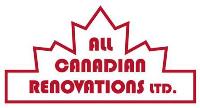 All Canadian Renovations Ltd., is a locally owned and operated Canadian Company.

All Canadian Renovations has been serving Winnipeg and surrounding area consumers for over 40 years with their mission statement of Craftsmanship and Integrity.

All Canadian Renovations Ltd., are members of the Manitoba Home Builders Association – Canadian Home Builders Association – RenoMark Renovators Association – and have the designation of Certified Master Renovator – All Canadian Renovations is a member of the Renovator's Council (MHBA) – The Winnipeg Chamber of Commerce.

All Canadian Renovations Ltd. is a consistent Manitoba Home Builders Association RenoMark Renovators Council Renovation of the Year Awards winner in all categories (kitchens, bathroom, basement, exteriors, whole house, additions).

All Canadian Renovations Ltd. is proud to be honored with the prestigious Consumers Choice Award for Business Excellence – and also – the Manitoba Better Business Bureau Torch Awards for Marketplace ethics and integrity.

Visit our website at www.acrltd.ca for more information.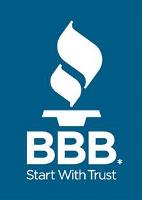 BBB Code of Business Practices represents standards for Business Accreditation by BBB. Businesses that meet these standards apply for Accreditation to help build their reputation in our communities. Our Code is built on BBB Standards for Trust, eight principles that summarize important elements of creating and maintaining trust in business.
official paint sponsor

Cloverdale Paint has had a special relationship with its customers ever since the company was founded in 1933. That relationship was built on a commitment to exceptional quality and superior customer service. From humble beginnings on a farm near Cloverdale, BC, we've grown into one of North America's largest regional paint and coatings manufacturers. With over 165 corporate stores and independent authorized dealers across western Canada, Cloverdale Paint serves the needs of all customers looking for exceptional quality and service. From Home Owners through Professsional Painting Contractors and Industrial Applicators, Cloverdale Paint has all the paints, stains and coatings – along with friendly and professional advice – to satisfy the most challenging painting projects.
www.cloverdalepaint.com
Hard Copy Ticket Sponsor

RenovationFind.com protects homeowners from "bad contractors". RenovationFind.com is a free online directory of contractors, renovation companies and suppliers that have been rigorously vetted and are continually monitored for financial and legal clearance. RenovationFind Certified companies share in our vision to change the industry and restore consumers trust. RenovationFind.com eliminates the stress of renovating by providing consumers with listings of home renovation companies they can trust. Learn more at www.renovationfind.com.

Want to save money and get GREAT deals with GREAT companies on your next renovation? Visit us at booth #852 and get 50% off a RenovationFind Membership valued at $149.00. RenovationFind members can save up to 35% on their renovation projects! See all the companies you can save money with at www.renovationfind.com/deals.
OFFICIAL LIFESTYLE STAGE SPONSOR

We are a Winnipeg Renovations company that specializes in complete home and apartment renovations. From the simplest basement renovation and design to more complex projects such as a complete kitchen reno, bathroom reno, or that custom deck you have always wanted. We can do it all for you, and all you have to do is sit back and enjoy the fruits of our labour. Renovations can be very stressful and very costly if you do not look into who you are hiring to do the work on your behalf. To avoid costly mistakes do your research before hiring for your next project.
OFFICIAL MATTRESS SPONSOR

Sleep Country is Canada's #1 mattress retailer with 264 locations in Canada and growing. Our Sleep Experts will help match you with the perfect mattress and pillow for the way you sleep. Plus, we have everything you need for your bedroom including adjustable lifestyle beds, designer headboards, sheets, duvets, mattress protectors and more. Why buy a mattress anywhere else?
sleepcountry.ca | @SleepCountryCan
Thank You to our Show Partners & Suppliers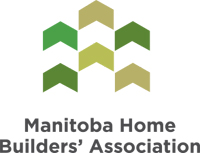 We are a non-profit trade association whose mandate is to provide our members, the public and all levels of government with ongoing education and information about the housing industry in our province. As the voice of the residential construction industry in Manitoba, we are committed to promoting affordability and choice of housing for all Manitobans. We ensure our members are always up-to-date on the latest developments, building techniques and government regulations so you know you're getting the very best in craftsmanship and quality. Within this site, you will find everything you need to know to build or renovate your home from start to finish!
Stage Flooring Provider

XL Flooring
, are leaders in TIGHT-FIT ™ Luxury Vinyl Plank. Our original line, Drop & Done, was introduced in British Columbia seven years ago, and since then, we have continued to bring innovative new products into Canada and the United States. With products that are designed to meet the needs and tastes of Canadians and Americans Coast-to-Coast, XL Flooring remains the number one choice for TIGHT-FIT ™ Luxury Vinyl Planks.
Using technologically advanced manufacturing plants in Korea, Drop & Done and Flexiplank will not only meet the desired look that Canadians and Americans are looking for, but will be up to the highest standards of quality.
idesign interiors by kristin
Kristin Hayward is owner of IDESIGN – Interiors by Kristin. IDESIGN is an award winning design firm awarded " Best for Contemporary Design" 2018 Leading Designers Award and featured in Luxlife Magazine. IDESIGN was established in 2014, by Kristin who has a passion for design and project management. Kristin has a Diploma in Interior Design and a University Commerce Honours Degree; this diverse experience allows her to put an analytical spin on design and enables her to create beautiful, sustainable, and functional spaces while managing projects to ensure they stay on-time and on-budget.
Her unique, edgy and innovative interior design firm provides a turnkey approach for her clients. IDESIGN provides services from initial concept planning and budget to executing all phases of construction.
interiorsidesign.com
VOLUNTEER MANITOBA
Volunteer Manitoba is proud to promote and encourage volunteerism to all Manitobans. Our vital contributions to the community include connecting people with volunteer opportunities, promoting volunteerism, and providing leadership and counsel in the non-profit and charitable sector. We are committed to supporting individuals and groups as they develop and enhance their capacity to meet community needs in the province. For more information about Volunteer Manitoba, and to access the database of online volunteer opportunities, please visit www.volunteermanitoba.ca
Thank You to our Media Partners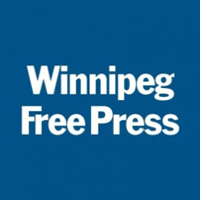 The Free Press' commitment to quality journalism and its dedication to promoting the intellectual, social and economic growth of the community it serves.

winnipegfreepress.com

Dedication to the community and integrity in news and programming has made CTV Winnipeg the #1 Broadcaster in Manitoba.
winnipeg.ctvnews.ca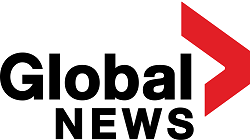 Globalnews.ca offers Canadians from coast to coast a host of news and information – from breaking news in their community to deep engaging content that puts complex world issues in perspective.
globalnews.ca/winnipeg