Please note this page is continually being updated and more information will become available as the show gets closer.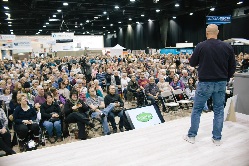 THE HGTV CANADA LIFESTYLE STAGE Presented by Kat Reno
Hung up on your next home improvement project? Get your stalled projects and stunted imaginations moving at The HGTV Lifestyle Stage presented by Kat Reno & the Winnipeg Free Press. Listen to renovation and design experts, who will be taking the stage to offer easy advice and home inspiration.
| | | | |
| --- | --- | --- | --- |
| Presented by: | | | |
| Flooring Provided by: | | | |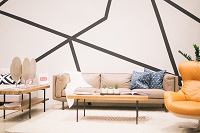 The Lounge
Chill out and treat your tastebuds with a stop at the stylish Lounge, where you can sip your favourite cocktail while taking in cutting-edge and creative designs. Sit back with drink in hand, relax and take it all in — you may even be inspired to stay for another round or two!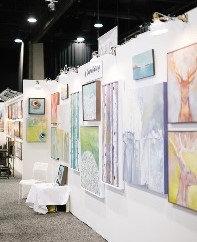 m(ART)ket
Dress up those naked walls with a stop at m(ART)ket. Add that much-needed finishing touch to your space with one-of-a-kind pieces from this curated collection of canvases, prints, and photographs by local artists. With eight featured vendors, you're certain to say goodbye to your blank walls for good.
Our Artists
| | |
| --- | --- |
| Eric Ouimet Studio - Art Wall E | Jerry Rubin Artwork - Art Wall A |
| Kathleen Crosby Fine Art - Art Wall C | Trish Sinanan - Art Wall B |
| Woodlands Gallery - Art Wall D | |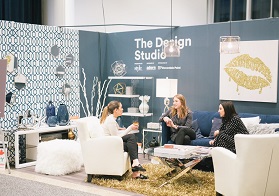 The Design Studio
Do you suffer from style paralysis? Are you stumped on how to turn your house into a home? The experts will see you now! Swing by for a free 15 minute consultation at The Design Studio, where industry pros will help you nail down your design style, craft a home makeover plan, and offer tried-and-true design advice.
| | | |
| --- | --- | --- |
| Presented by: | Sponsored by: | Designed by: |
| | | |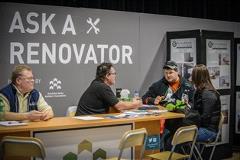 ASK A RENOVATOR
Would-be renovators, rejoice: direct access to the city's top home improvement experts is at your fingertips! Grab your demo plans and blueprints, and drop in for a FREE consultation at Ask a Renovator. All it takes is 15 minutes - just enough time to avert disaster and start to make dream homes come true.
| | | |
| --- | --- | --- |
| Presented by: | | |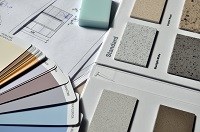 REJUVENATION ROW
Welcome to Rejuvenation Row - the right place to start your home project. Whether your home requires a small tweak or a whole custom renovation, nothing is too small or too large for this group to handle. Stop by and meet the people behind the scenes of those dream renovations that are now within your reach. Visit Rejuvenation Row to see the latest trends, receive advice, and find the professionals for your next project. Booths #658 – 667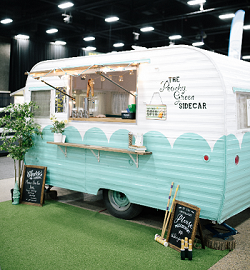 SIDECAR BAR
Need a refreshment while walking the show? Stop by and sip on our signature cocktail created just for you! Located near the stage, this insta-worthy travelling bar is the perfect pit-stop before you take in a presentation or two.
BACKYARD WARS
It's time to take your "friendly" neighbourhood competition to the next level. Four local landscapers will be using their design prowess to battle it out for a $1000 cash prize or free booth space at the 2021 Winnipeg Renovation Show! Vote for your favourite landscape design to help crown the best backyard space at the first annual Backyard Wars. After all...a little competition never hurt!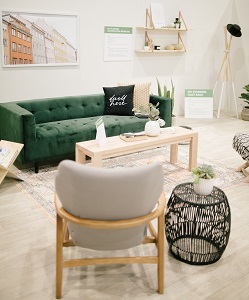 ONE PIECE WONDER - A DESIGN CHALLENGE
Today's the day to make the most of your space! From minimalist chic, to rooms packed with quirky art and fascinating textiles, your furnishings can make or break a room. This year, four local influencers are making their pinterest boards a reality with this Ikea design challenge- 1 couch, 1 room and all things Ikea. Stop by the feature, check out all the ways one piece can inspire design in completely different ways and pick your favourite design - you might even get the chance to win one of these rooms!
Presented by: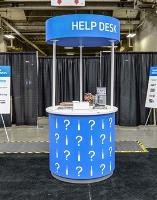 HELP DESK
Get the most out of your visit with a trip to booth #726, where you'll get insider tips from staff, there to help you navigate the show and point you in the right direction to tackle all your home improvement tasks. Whether you're stuck with wall-to-wall carpeting or dreaming of blowing out that wall for an airy open-concept space, you'll get all the assistance you need — after all, asking for help is the first step to success!