Marketing Kit
Make sure to increase your sales, leads and awareness by taking full advantage of the Show and our many marketing opportunities. As things get a little tougher these days we all need to work a little harder. One way to do so is stand out from your competition. We have a few options to help out!

Stand out from the competition and increase your presence on the Show floor with our surprisingly affordable marketing options. Book an advertisement in our Show guide, or opt for placement in an e-blast or web banner to highlight your company before the Show even begins.

CLICK HERE TO VIEW ALL THE TRAFFIC DRIVERS WE CAN OFFER YOU!
Winnipeg Free Press Show Guide Ad Opportunities


Be a part of over 55,000 copies of the Winnipeg Free Press by buying ad space!
Deadline: TBD
EXHIBITOR TICKET PROGRAM
Contact your sales consultant or Shannon to find out more information on how you can earn cash when people use your unique promo code!
Get your best clients and prospects down to the show buy sending them some tickets you can purchase for less than 1/2 price!
Contact Kayla about getting your ad up on our website for all the consumers to see!
Planning on doing some kind of a giveaway during the show? GREAT IDEA! Tell us all about it with this form.
Web Button
Add this button to your website and let all your visitors know that they can see you at the show! Simply link the image to our site so they can buy tickets and email Shannon proof that you have done it so we can send you 10 complimentary tickets!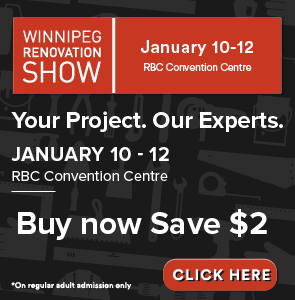 SOCIAL MEDIA
Make sure your friends and followers know you'll be at the show. Tweet, post instagram photos and stories, or post to Facebook to get the word out! Remember to use #WRS21 so even more consumers can find you!
Check out our Social Media Cheat Sheet* to help you with your posts!
*Coming soon!